What's New?
Check us out on Facebook!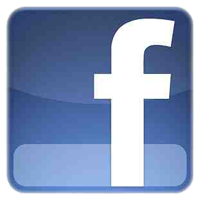 We now offer CareCredit to help with your pet's healthcare needs (and your own).
---
Gorrilla Glue has been surgically removed from one of our patients. This polyurethane glue expands when moistened (with stomach acid, in this case), and can cause intestinal blockage in your pet.
---
Heartworm disease has been diagnosed in Yancey and Mitchell counties! We recommend the IDEXX SNAP 4Dx heartworm test on a yearly basis. We can diagnose tickborne diseases like Lyme, Ehrlichia, and Anaplasmosis, as well as heartworm disease, with this test.

If you put your dog on heartworm preventative without having a negative heartworm test, you can harm your pet. Monthly heartworm prevention not only prevents heartworms, it prevents intestinal worms, like roundworms, hookworms, and whipworms.

Did you know cats can also get heartworms? www.vetmed.auburn.edu/distance/cardio/all.html

---
LYME DISEASE IN DOGS
We recommend monthly flea and tick control with Frontline Plus all year long.

If you have a problem with ticks, a Preventic Collar can be added.